Monkey MX21
(patent pending)


Industry-Leading Adjustable Height Platform

Work safer, faster and smarter with the Monkey MX21.
Absolute confidence
Eliminate risk and increase productivity – MX21 allows you to work safely and ergonomically at height.
One easy system
A single MX21 replaces multiple fixed height platforms and can be used as both a work deck and an accessway.
Access multiple different heights
Deck cantilever length remains constant at six different levels, allowing consistent access to multiple jobs at different heights.
Work faster
Easily maneuvered, with fast height adjustment over a 49in range, MX21 reaches six heights in only six seconds! Also available with optional double-action hydraulic handpump for easy, smooth adjustment – and you can use this feature to lift heavier tools and parts up to working level safely!
No vertical climbing
Climb or descend safely with wide, easy climb anti-slip treads, with constant pitch at each platform height.
Customise for your worksite
The MX21 comes with a range of optional and retrofittable accessories so you can be sure it's the best, and most efficient, height access solution for you.
Key Product Features
Safe and convenient solid rear gate
Self-closing full size front gate
Rapid spring-assisted adjustment
Stable work deck with tough, oversize mast system, yields a Working Load Limit of 551lb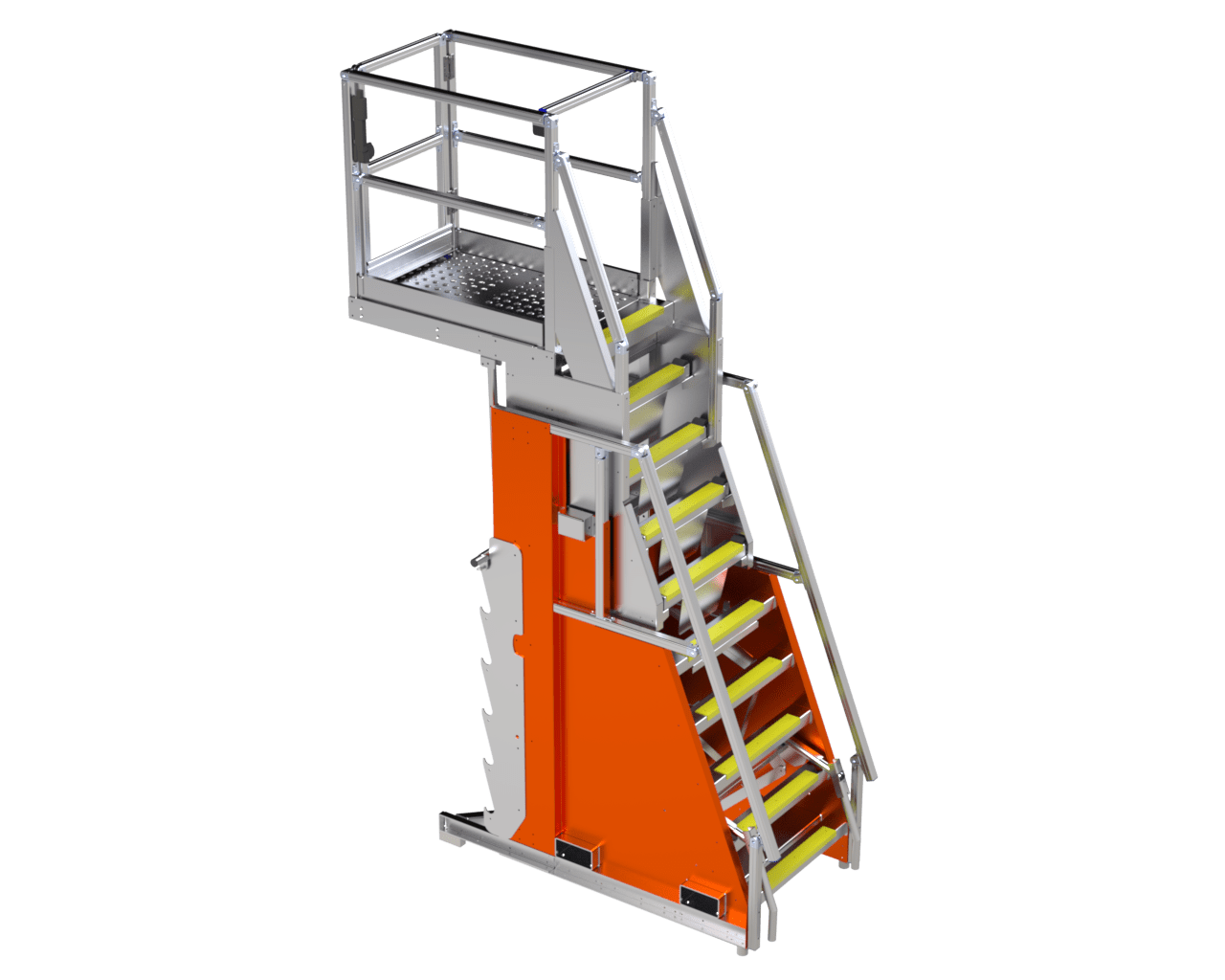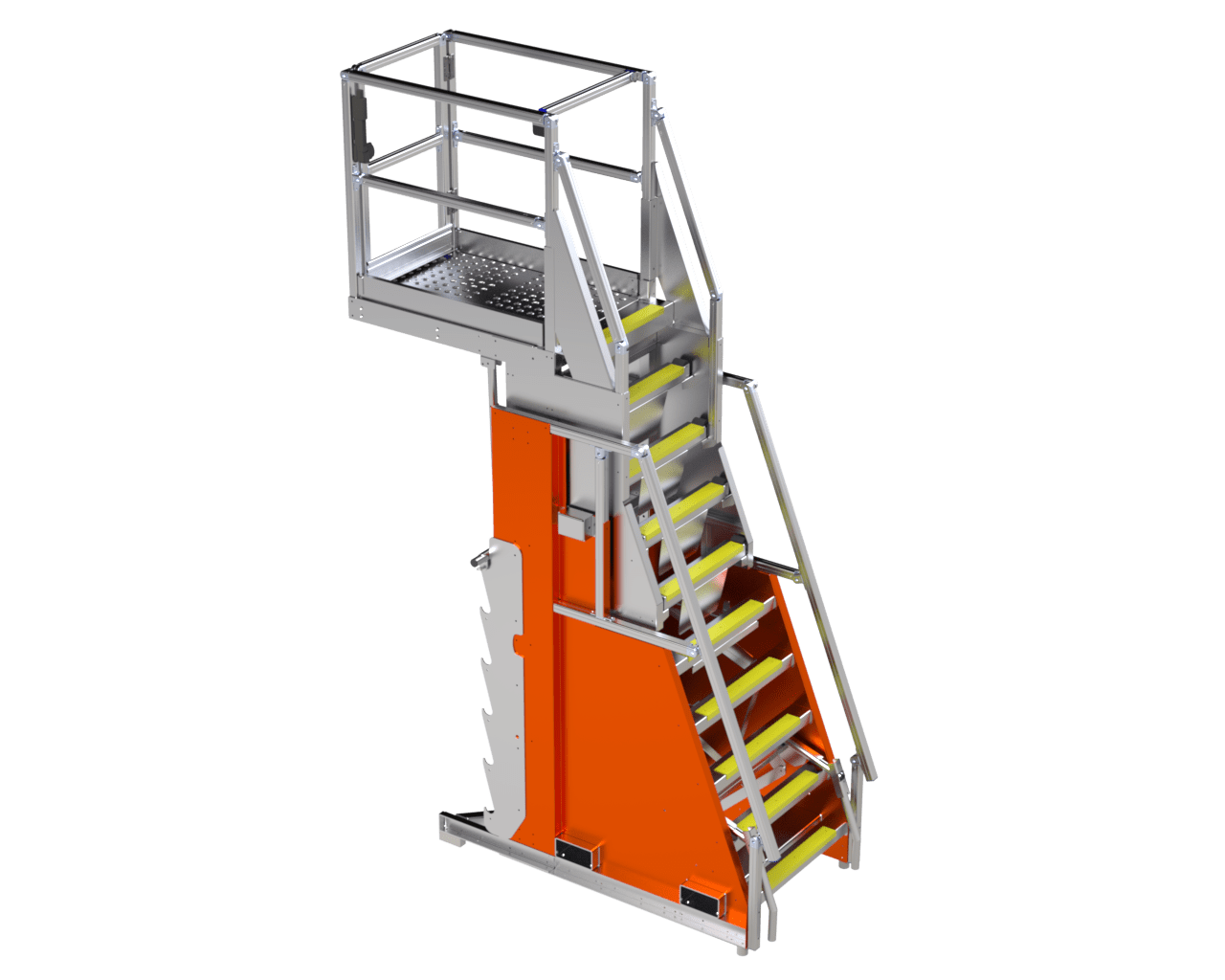 Specifications
Deck height from
49in to 99in
Maximum reach height
177in
Accessories and extensions
The Monkey MX21 adjustable height platform is available with many retrofittable accessories and extensions, allowing you to configure a more exact solution for your access challenges. Improve your efficiency and mitigate risks with a product that suits your exact needs. And when your needs change, so can your MX21!
Monkey | Ian Twigley, PetfoodNZ
It only needs one person to operate, so it frees up the other person that used to waste their time holding the ladder. They can go back and do what they should be doing. Since we've had the VRS system in our factory we've saved quite a bit of time.
Squirrel | Chris Brown, General Manager of Sime Darby Motors NZ, parent company of Truckstops, NZ
Working with Equiptec — and the Squirrel and Monkey products — has been a great way to manage the risk of working at height.
Monkey | Tim Ross, C & R Developments, New Zealand
Equiptec's VRS platforms are especially good for keeping our men safe working at heights and making some of the difficult work easily accessible.
Get your Monkey MX21 today